When it comes to the most efficient power transmission for optimal energy use, HEID clutches play a crucial role. Numerous special applications show our competence in this area.
E-Mobility
HEID is strongly focused on this relatively young development area - in the past few years, some systems have been specially developed for customers. We use this know-how to develop a new type of electromagnetic clutch for motorcycles with a suitable electronic control. This results in high increases in efficiency for energy efficiency in both e-bikes and conventionally powered motorcycles.

Plug In Hybrid
REAP System, an engineering company based in England, has set itself the task of developing a plug-in hybrid system for ship propulsion systems. In addition to the drive, a battery and charging system with the associated electronic control was also developed as a complete system.
This will be used in the taxi boats of the city of Venice and in future make urban shipping traffic emission-free. In addition to the taxi boats, this drive concept is also to be used in other commercial marine applications e.g. can be used in ferry operations as well as for pleasure boats - output range 150 kW.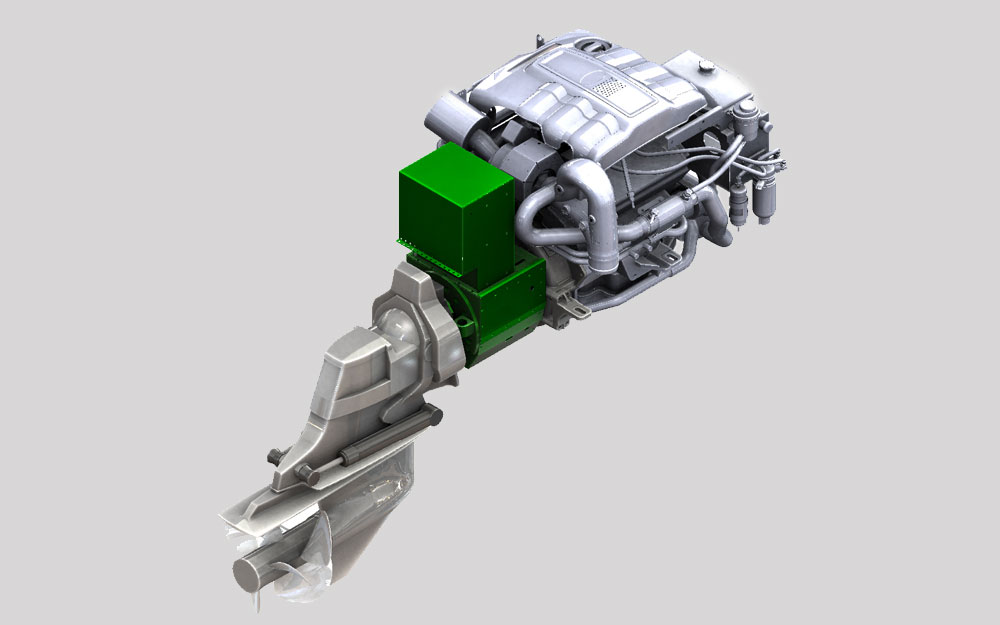 HEID received the order for this complete system of battery, control and drive to develop a special clutch to ensure efficient cooperation between the electric motor and internal combustion engine.
A multi-magnetically flooded single-surface clutch, which was specially developed for this by HEID as a special solution, is not only responsible for the power transmission, it is the main component of the entire drive train.
Hybrid systems
The intelligent combination of electric and conventional drives is increasingly becoming the industry standard. Here HEID offers both standard and customer-specific solutions - from the ship hybrid to the off-road area. HEID Antriebstechnik can go back to decades of application experience: NC and NO based systems are combined with flexible couplings for the respective task - individual solutions for customer-specific applications are gladly developed.
HEID e.PTO
In the meantime, there are a variety of different hybrid systems and variants. Depending on the concept or technical specifications, clutch systems are required for switching between the drives. In principle, two variants are possible here.
On the one hand a clutch which is always closed -NC (normally closed) or one which is always open and does not transmit any power -NO (normally open).
With the HEID e.PTO, coupling systems, combined with flexible couplings, have been developed as NO and NC variants and give the customer the opportunity to variable and flexibly integrate them into the respective hybrid system. (engine power range 50 kW to 800 kW motor power)
HEID HPU
The HEID Hybrid Power Unit, complys wit the growing demand for complete hybrid solutions. After the experience with the HEID e.PTO, it was a logical step to develop a complete hybrid system. The e.PTO was combined with the most efficient and compact electric motor on the market and forms the basis of the complete hybrid system from HEID, which can be used from vehicles and construction machines to maritime systems.
Together with highly specialized industrial partners from Austria for electronic and electrical integration, as well as for battery systems, a complete hybrid system "Made in Austria" is being created for applications all over the world.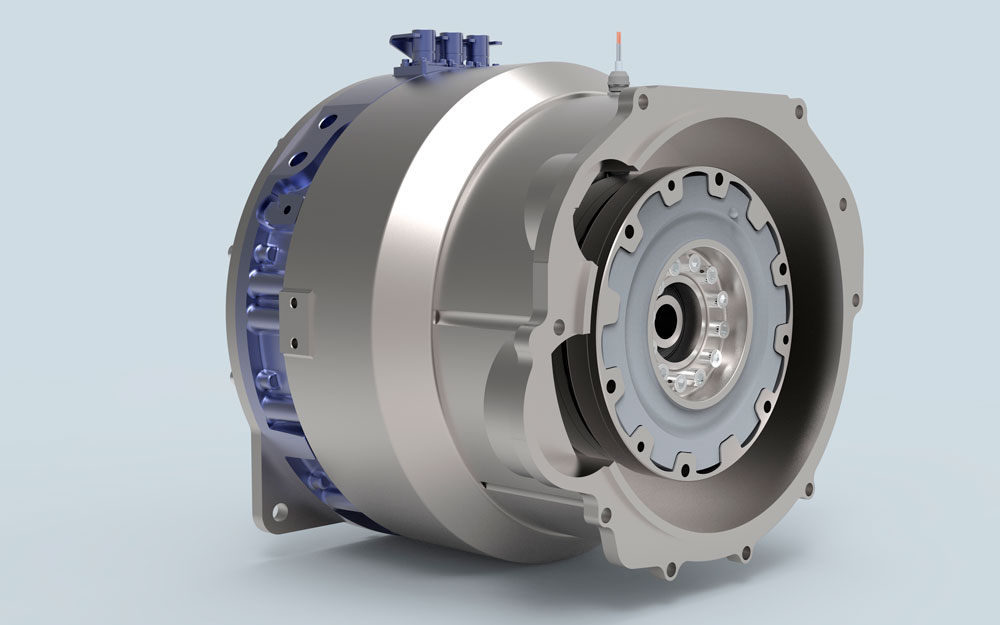 HEID HPU 50/200 - IL is an inline hybrid system for up to 200 kW engine power and 50 kW electrical power, which can be flexibly connected to any combustion engine (SAE) as well as to gearboxes and other components of the drive train.