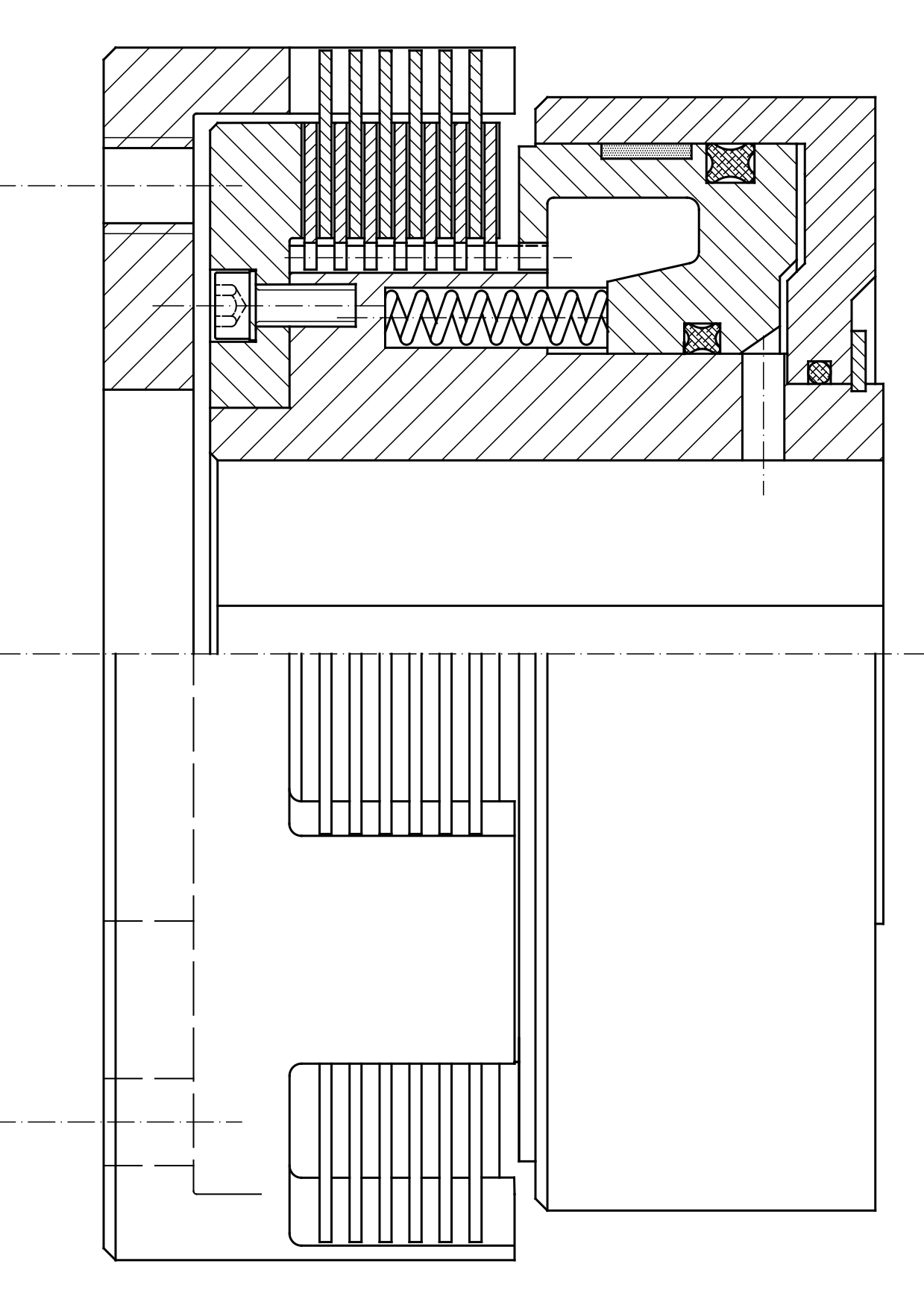 Pneumatic Operated Multi Disc Clutch
Clutch with pneumatic air supply through the shaft. For oil operation
For working pressure 6 bar, maximal system pressure 10 bar.
Possible high duty operation due to wear resistant steel/- steel discs.
Compensation of disc wear by self-adjustment.
Suited for horizontal mounting.
By the widespread availability of compressed air is the use of these clutches easy to implement. The advantages of this type are the short switching times and the robust construction method.