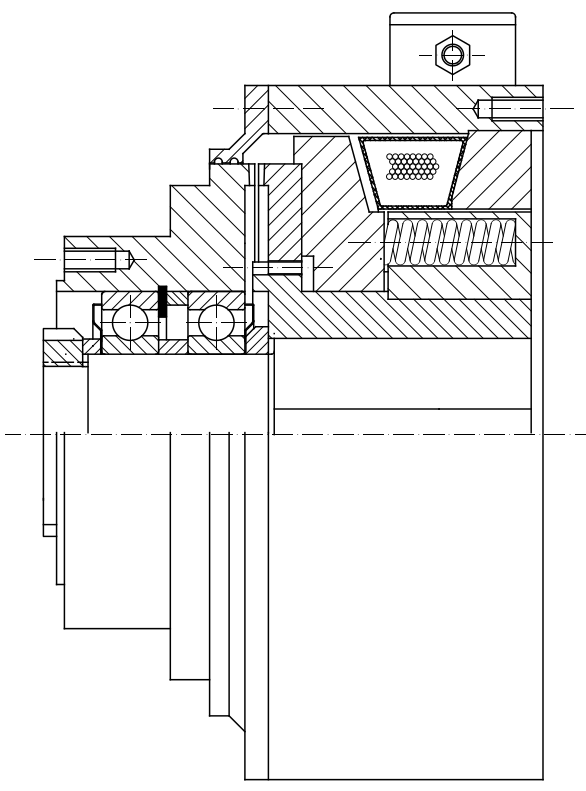 Electromagnetic Slip Ring Spring-Pressure Tooth Clutch
Clutch with bearing mounted driver.
For dry operation , coil voltage 220 / 110 V DC (release - / holding voltage).
Positive torque transmission by two face gears with point shaped and backlash-free tooth profile.
Torque transmission independent of power supply.
For connecting two shafts via self-aligning coupling.
Enclosed construction, with self-contained spring loads.
Suited for horizontal mounting.
The connection of torque is effected by the hardened face teeth and the splined clutch guidance. When the clutch is electrically switched off, the face gear of the armature body, actuated by the force of the pressure springs, is in mesh with the driver part (B). With the coil switched on, the armature plate is kept in mechanically released position by the magnetic force. Engagement at stand still only, disengagement possible under torque load and speed.