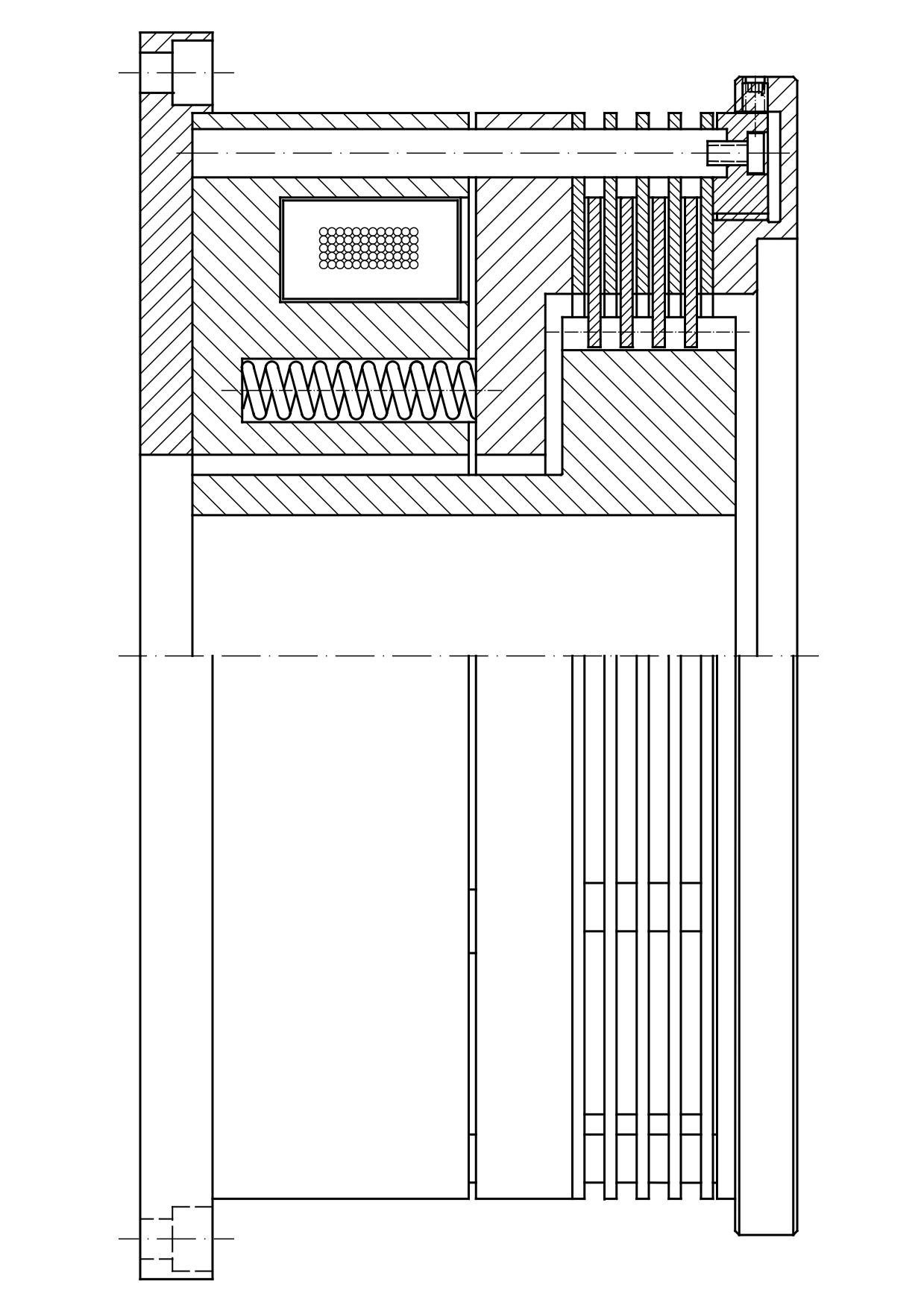 Electromagnetic Spring-Operated Multi Disc Brake
Safety clutch for drive systems with overload security.
For dry operation, coil current 24 V DC
Brake for assembling on engine flange, with going through shaft
Suitable as safety brake while overloaded
Precise brake torque by adjustable air gap
With flange for horizontal assembly
This brake was designed as deceleration and holding brake for applications with going through shaft. Additionally this type has oberload function.