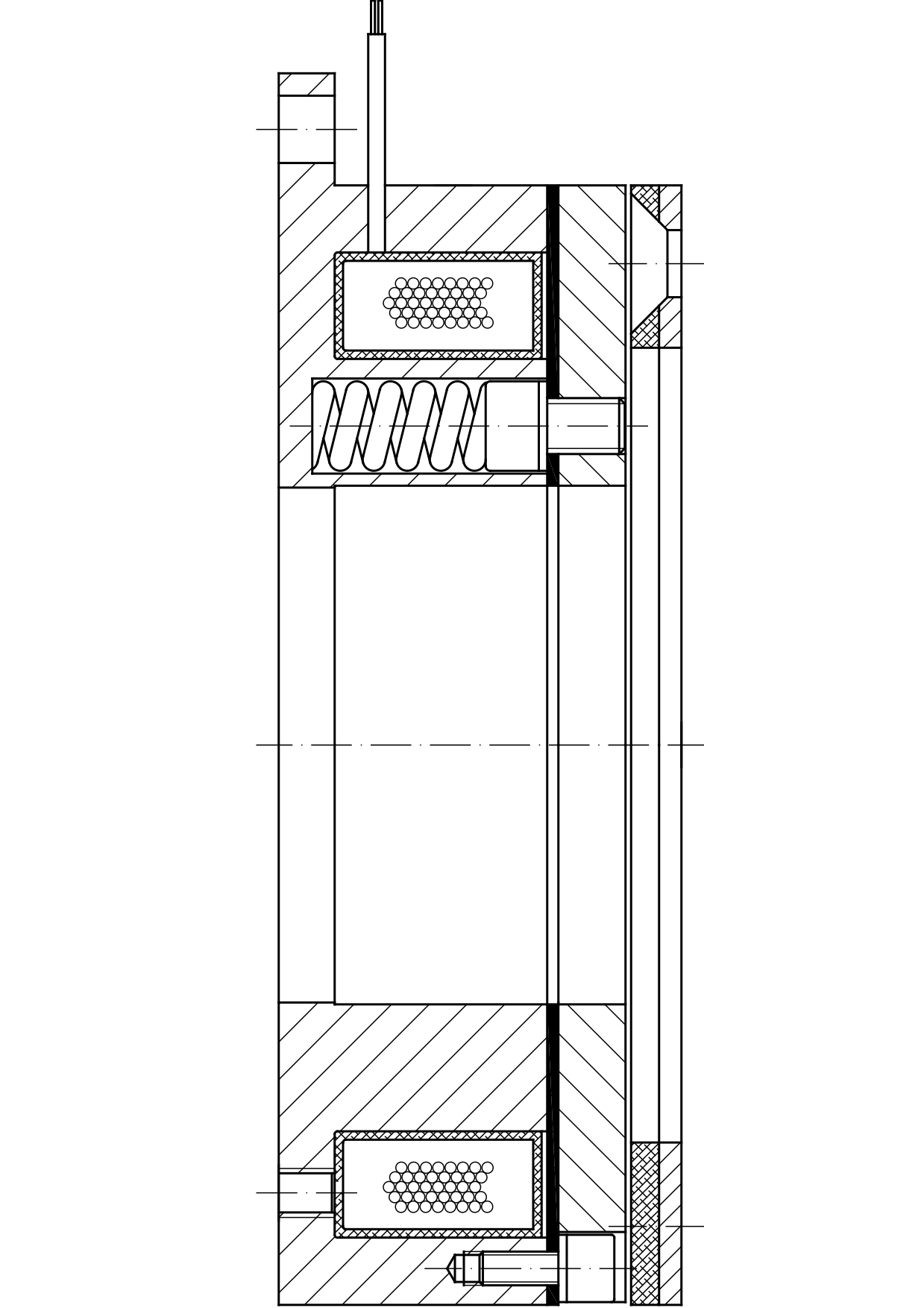 Backlash-free Electromagnetic Spring-Pressure Brake
Holding brake with diaphragm and stationary fitted coil body.
For dry operation, coil voltage 24 V DC
Suited as safety and holding brake at interruption of power supply.
With torsionally stiff, axially flexible spring steel diaphragm.
Braking effect given by spring pressure force.
No idling torque because of complete drive disconnection.
Applicable for horizontal und vertical mounting.
The brake is equipped with an armature plate connected without circumferencial backlash to the coil body via diaphragm. With the coil switched on, the armature plate is released and completely disengaged.
Type "A" - without flange and tapped holes.
Type "B" - with flange and bare holes for fastening screws.
Both types can be supplied in the versions 1, 2 or 3.